Our Team & Story
Three Sisters Day Spa is located in the heart of downtown Fernie, British Columbia. We offer a full range of Esthetic, Spa and Massage services, all incorporated around the use Aveda Skin Care, Body Care and Make up products.
Our full Aveda retail area gives you the opportunity to continue your spa experience and pampering from home. Shop the complete range of beauty essentials, skincare treatments and haircare products. NEW to our retail area: Aveda Haircare line!
We value our guests. We offer weekly specials on treatments to show our appreciation. Keep in touch on Facebook and Instagram for more news and specials on products and treatments, exclusive in Fernie at the Three Sisters Day Spa.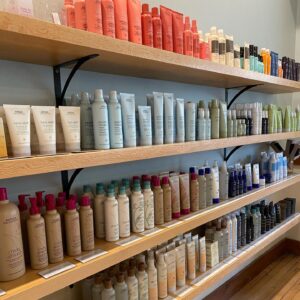 Lindsay Reynolds • Esthetician & Owner
Lindsay moved to Fernie in 2008 from Oakville, Ontario, wanting to experience life in the mountains. After leaving for a year to study at the Aveda Institute in Victoria, BC in 2010, she pushed herself to graduate at the top of her class and soon after made her way back to Fernie. She has been practicing Esthetics ever since. After gaining experience in the industry and building a clientele, Lindsay decided it was time to venture out on her own. In August 2014 she opened the doors to Three Sisters Day Spa. "I am so grateful to be able to live and work in this amazing town, and to be able to incorporate Aveda into everything that we do here. Come meet our team and see all that we have to offer!"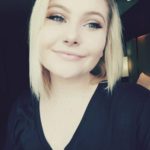 Taylor Hood • Esthetician
A true Kootenay girl, Taylor was born in Fernie and grew up in Elkford and Cranbrook. After studying Advanced Esthetics at EvelineCharles Academy in Calgary, she is excited to be back home in the mountains to pursue her career in the industry she loves. Taylor's passion lies in skincare treatments and facials. She thoroughly enjoys treating herclients, while also providing education to help them achieve their ultimate skincare goals. The most enjoyable part of her work is being able to connect with new people, and make them feel great inside and out.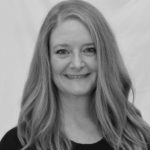 Heather Lavers • Spa Therapist
Heather came from Alberta to Fernie 8 years ago to follow her family's dream of living in the mountains where they loved to play. While Heather is not a BC RMT, her Alberta education and ample experience allows her to accept clients with all ranges of needs including deep tissue work, injury prevention and rehab, pregnancy and relaxation massage.
•
Heather had practiced massage for 10 years in Alberta and has worked part time in different spas around town since arriving. She has taken on different job experiences to fill in time between her passion and volunteer efforts around mountain biking. Now she is excited to get back to helping people heal and relax on a regular basis in a warm and welcoming spa environment.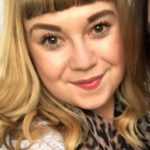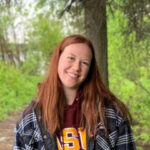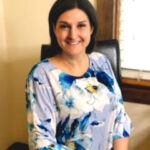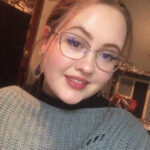 Rhiannon Forrester-Scriven • Esthetician
Rhiannon moved to Fernie in 2014 after falling in love with the mountains and the awesome community vibe it offers.
Having studied at Purely Inspired Academy of Beauty and The Esthetic Institute Training Center, she decided that her favourite part of esthetics is that it allows her the opportunity to help people in a relaxing environment to look and feel their best.
'I love that no day is the same, and I am constantly learning in this ever evolving industry.'
•
Rhiannon currently performs manicures, pedicures and facials and can't wait to see you next time you need to take a break and treat yourself.
Madeline Vanden Elzen • Eyelash Technician
Madeline is originally from Coaldale, Alberta but has always loved spending time exploring the mountains and visiting family around Fernie.
She took her first esthetics course in Classic Eyelash Extensions in 2018 while she was still in high school and followed that with a Volume Eyelash Extension course in 2019. What started off as something fun to do for her friends and family quickly turned into a passion for Madeline.
Since starting an at-home business after high school, Madeline has expanded her knowledge in the industry and loves to continue learning and exploring the numerous opportunities available in esthetics. She is very excited to call Fernie her new home and for the opportunity to have you look and feel like your most confident self!
Dr.Liesl Davis • Botox and Filler Clinic
Originally from South Africa, I have a very deep affection for the ocean and the magnificent African wild animals. My adventures brought me to the breathtaking Canada where I now live with my family next to the majestic Rockies.
I am a Physician with over 20 years of patient experience. My training in Aesthetics was done in Toronto with the esteemed Dr. D Martin. To further my education and expertise I have immersed myself in studying the MD Codes filler injection technique that was developed by the world renowned Dr. M De Maio. With ongoing training in Dr De Maio's MD Codes, I bring updated approaches to each client with every visit.
My goal is to enhance every client's natural beauty by restoring volume, creating proportion, and turning back time in a safe and minimally invasive way.
Dr. Liesl Davis will be available for Botox and Filler Treatments every 3rd Tuesday until the end of October. Regular hours will resume in Fernie in April 2022!
Kenzie Pumphrey • Esthetician
Kenzie is originally from Elkford BC. After studying at One Beauty Academy in Lethbridge, she is happy to be back in the mountains pursuing her passion in the beauty industry. Kenzie enjoys making her clients as content and comfortable as possible while providing a relaxing treatment.