Lindsay Reynolds • Esthetician & Owner
Lindsay moved to Fernie in 2008 from Oakville, Ontario, wanting to experience life in the mountains. After leaving for a year to study at the Aveda Institute in Victoria, BC in 2010, she pushed herself to graduate at the top of her class and soon after made her way back to Fernie. She has been practicing Esthetics ever since. After gaining experience in the industry and building a clientele, Lindsay decided it was time to venture out on her own. In August 2014 she opened the doors to Three Sisters Day Spa. "I am so grateful to be able to live and work in this amazing town, and to be able to incorporate Aveda into everything that we do here. Come meet our team and see all that we have to offer!"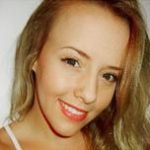 Amy Wright • Esthetician
Born and raised in the Elk Valley, Amy is a local to our beautiful town of Fernie, BC. After studying Esthetics, Cosmetology and Make Up at Purely Inspired Academy of Beauty in 2013, Amy has joined our team to further her career in Esthetics while staying in her home town. "Beauty is my passion and I pride myself on customer service." Come by and meet Amy, you deserve to be pampered!
Jess Norman • Eyelash Extension Technician & Pedicurist
Originating from the UK, and after spending some time in Australia, Jess is happy to call Fernie her "home away from home". She has enjoyed working in the customer service industry for over 10 years and has completed the Lash Canada Certification course for Eye Lash Extensions, as well as her full training for Pedicures. Jess is excited to contribute to the beauty & wellness industry in Fernie with our team at Three Sisters!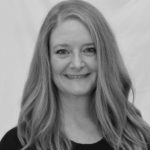 Heather Lavers • Spa Therapist
Heather came from Alberta to Fernie 8 years ago to follow her family's dream of living in the mountains where they loved to play. While Heather is not a BC RMT, her Alberta education and ample experience allows her to accept clients with all ranges of needs including injury prevention and rehab, pregnancy and relaxation massage.
•
Heather had practiced massage for 10 years in Alberta and has worked part time in different spas around town since arriving. She has taken on different job experiences to fill in time between her passion and volunteer efforts around mountain biking. Now she is excited to get back to helping people heal and relax on a regular basis in a warm and welcoming spa environment.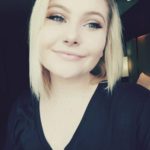 Taylor Hood • Esthetician
A true Kootenay girl, Taylor was born in Fernie and grew up in Elkford and Cranbrook. After studying Advanced Esthetics at EvelineCharles Academy in Calgary, she is excited to be back home in the mountains to pursue her career in the industry she loves. Taylor's passion lies in skincare treatments and facials. She thoroughly enjoys treating herclients, while also providing education to help them achieve their ultimate skincare goals. The most enjoyable part of her work is being able to connect with new people, and make them feel great inside and out.