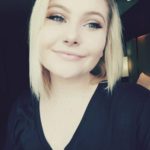 Taylor Hood • Esthetician
A true Kootenay girl, Taylor was born in Fernie and grew up in Elkford and Cranbrook. After studying Advanced Esthetics at EvelineCharles Academy in Calgary, she is excited to be back home in the mountains to pursue her career in the industry she loves. Taylor's passion lies in skincare treatments and facials. She thoroughly enjoys treating herclients, while also providing education to help them achieve their ultimate skincare goals. The most enjoyable part of her work is being able to connect with new people, and make them feel great inside and out.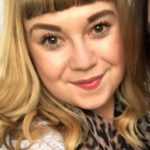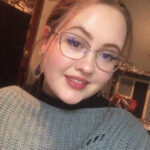 Rhiannon Forrester-Scriven • Esthetician
Rhiannon moved to Fernie in 2014 after falling in love with the mountains and the awesome community vibe it offers.
Having studied at Purely Inspired Academy of Beauty and The Esthetic Institute Training Center, she decided that her favourite part of esthetics is that it allows her the opportunity to help people in a relaxing environment to look and feel their best.
'I love that no day is the same, and I am constantly learning in this ever evolving industry.'
•
Rhiannon currently performs manicures, pedicures and facials and can't wait to see you next time you need to take a break and treat yourself.
Kenzie Pumphrey • Esthetician
Kenzie is originally from Elkford BC. After studying at One Beauty Academy in Lethbridge, she is happy to be back in the mountains pursuing her passion in the beauty industry. Kenzie enjoys making her clients as content and comfortable as possible while providing a relaxing treatment.
Jordan Bushey • Esthetician

Hello, my name is Jordan Bushey. I first came to Fernie in 2017 to finish my Grade 12 year of highschool at Fernie Secondary. During that time, I totally fell in love with the mountains. I then left BC to attend Elegance Schools Inc. in London, Ontario. I knew after graduating Beauty School that I wanted to make the valley my home. 
•
I'm very excited to be entering the beauty industry and perusing my dreams of working in a spa setting. I currently offer manicures, pedicures and eyelash lift & tint's and my goal is to soon add waxing and eyelash extensions! This is an amazing new experience for me and I can't wait to meet new people and make them feel like their best selves!
Lindsay Reynolds • Esthetician & Owner
Lindsay moved to Fernie in 2008 from Oakville, Ontario, wanting to experience life in the mountains. After leaving for a year to study at the Aveda Institute in Victoria, BC in 2010, she pushed herself to graduate at the top of her class and soon after made her way back to Fernie. She has been practicing Esthetics ever since. After gaining experience in the industry and building a clientele, Lindsay decided it was time to venture out on her own. In August 2014 she opened the doors to Three Sisters Day Spa. "I am so grateful to be able to live and work in this amazing town, and to be able to incorporate Aveda into everything that we do here. Come meet our team and see all that we have to offer!"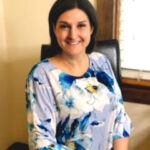 Dr.Liesl Davis • Botox and Filler Clinic
Originally from South Africa, I have a very deep affection for the ocean and the magnificent African wild animals. My adventures brought me to the breathtaking Canada where I now live with my family next to the majestic Rockies.
I am a Physician with over 20 years of patient experience. My training in Aesthetics was done in Toronto with the esteemed Dr. D Martin. To further my education and expertise I have immersed myself in studying the MD Codes filler injection technique that was developed by the world renowned Dr. M De Maio. With ongoing training in Dr De Maio's MD Codes, I bring updated approaches to each client with every visit.
My goal is to enhance every client's natural beauty by restoring volume, creating proportion, and turning back time in a safe and minimally invasive way.
Dr. Liesl Davis will be available for Botox and Filler Treatments once a month. Please call the spa if you are needing assistance in scheduling an appointment.